Organic Bath Soak
Fragrance Free, Pack of 4
Sale price

$22

Regular price

Unit price

per
Use code WELCOME10 to save 10% off your first order.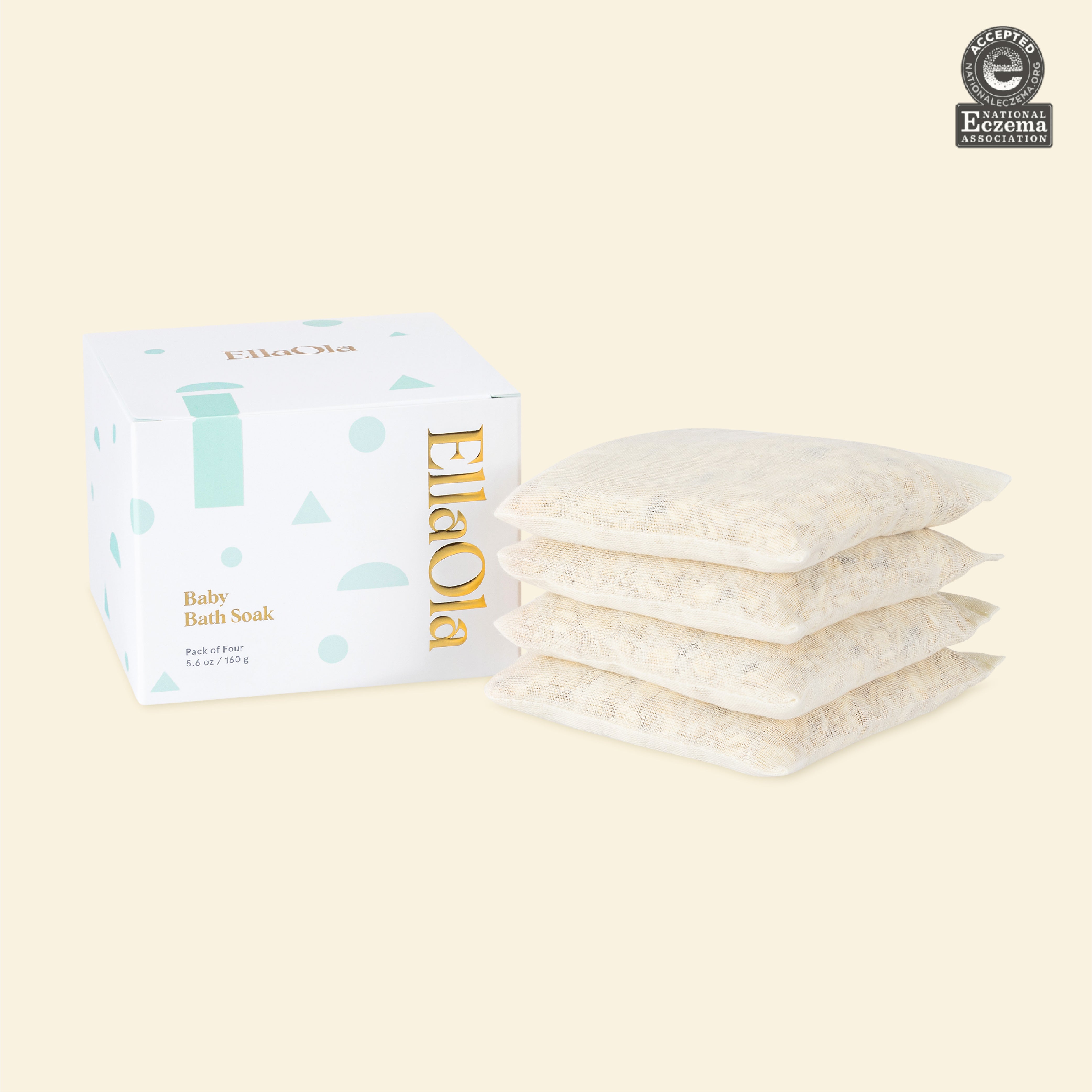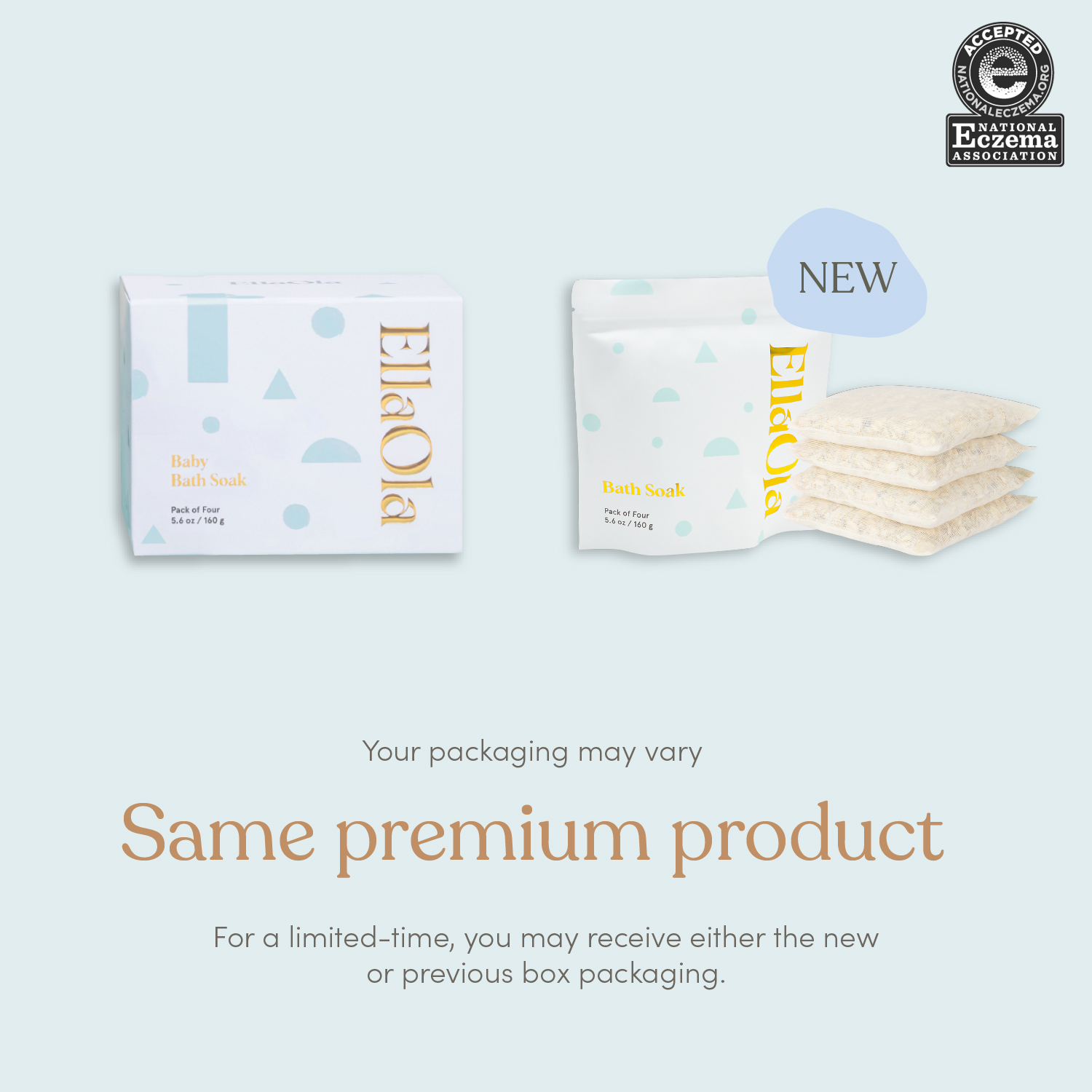 Dr. Jennifer Tan
Pediatric Dermatologist
Harvard Medical School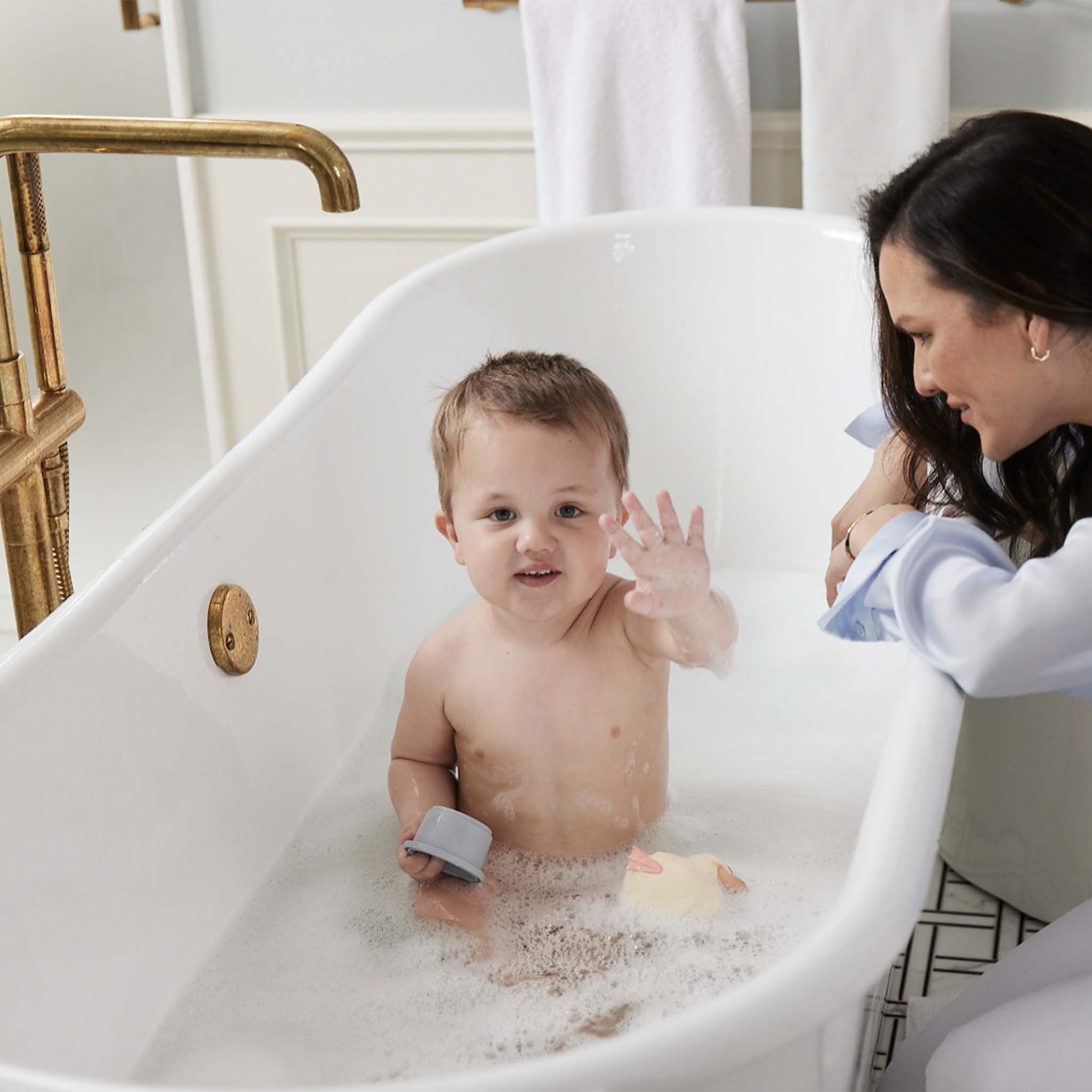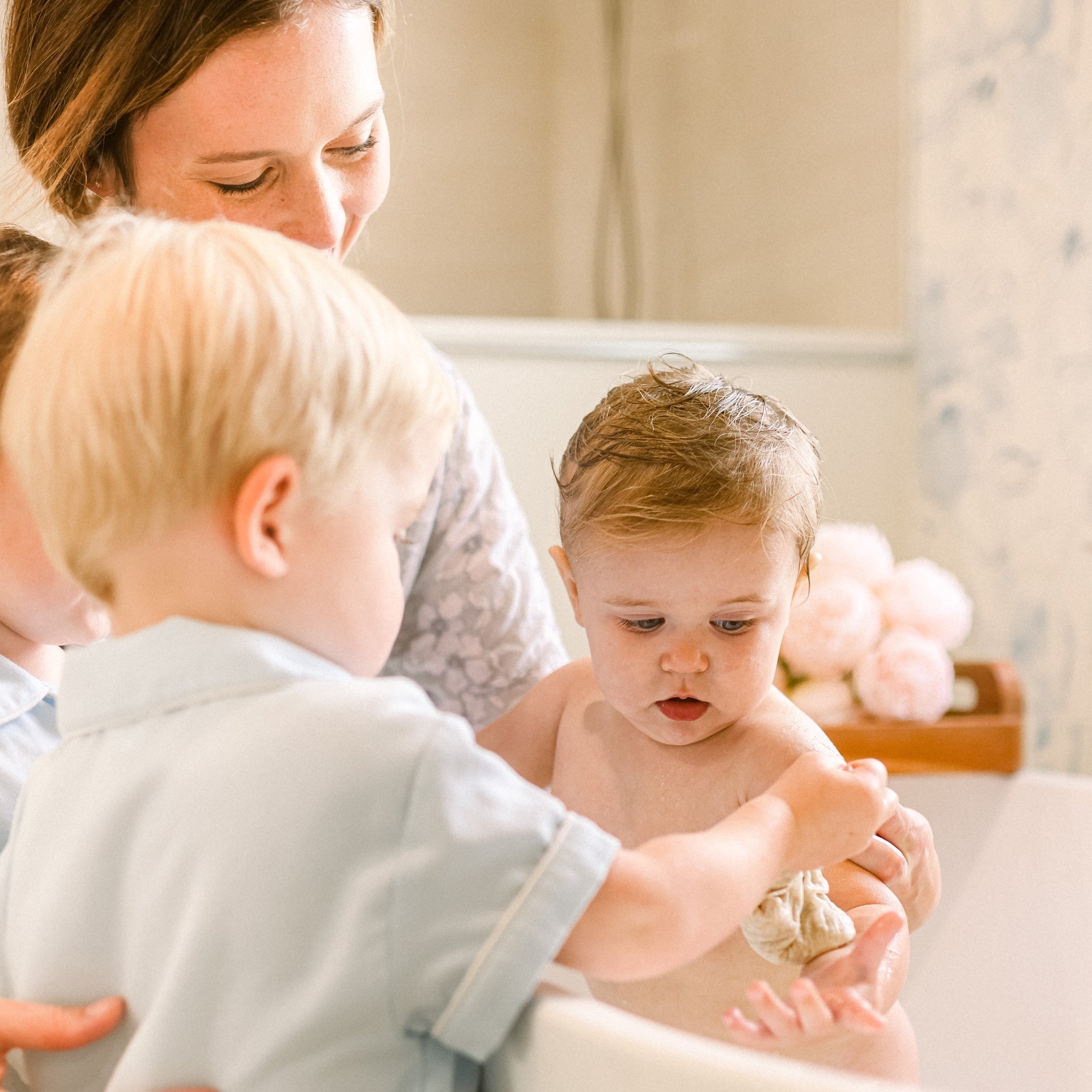 Make bath time a soothing, calming experience with our bath soak for babies, kids and adults. Developed with pediatric dermatologists, each soak pack is filled with a blend of organic colloidal oatmeal, organic coconut, organic decaffeinated black tea and restorative, mineral-rich salt from the Dead Sea and prebiotics to maintain a healthy microbiome. 
Each pack is handmade with organic, ultra-soft and biodegradable muslin cotton and can be used as a gentle washcloth during bath time.
- Developed with Harvard pediatric dermatologists
- National Eczema Association Seal
- EWG and USDA Biobased certified
- Soothes and softens itchy, dry, or eczema-prone skin
- Soap-free cleanser alternative for babies with sensitive skin
- Organic, handmade, dye-free and biodegradable muslin sachets
- Formulated without fragrance, essential oils or parabens
Dr. Jennifer Huang, Pediatric Dermatologist, Associate Professor at Harvard Medical School:
1. Bath soaks can be used once a week. Can increase to twice a week if skin is irritated or dry.
2. Bathe for up to 10 minutes.
3. No need for body wash/skin cleanser when giving a bath soak. Can use small amount of shampoo to wash hair while in the bath.
4. Use the bag as a washcloth for gentle cleansing, remembering to apply it to the face and behind the ears.
5. Apply moisturizer immediately after bathing from head to toe.
Ingredient - Origin
Colloidal Oatmeal - Oatmeal
Cocos Nucifera (Coconut) - Coconut
Camellia Sinensis Leaf Extract - Decaffeinated Black Tea
Alpha-Glucan Oligosaccharide - Plant-Based Sugars
Maris Sal - Dead Sea Salt
Soak one pack in warm bath water for 1-2 minutes, then squeeze to release an extra dose of restorative, soothing natural actives into tub. No need to rinse. Elevate your baby's experience and use our soft, organic cotton sachet as a washcloth.
Free US shipping for orders over $50. Free US returns on all orders. For orders under $50, shipping is $5 within the 48 contiguous states.
International shipping options also available at checkout.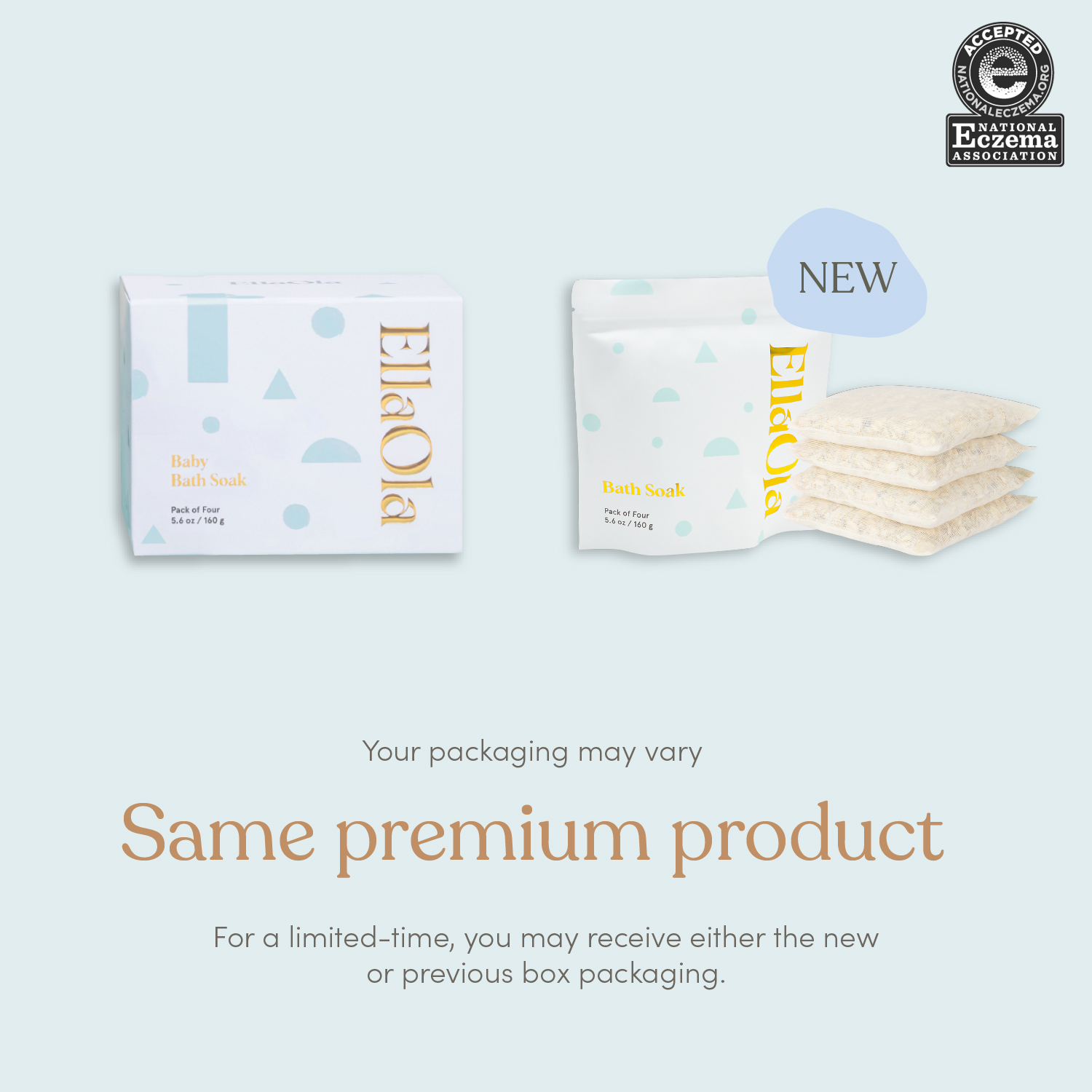 Dr. Jennifer Tan
Pediatric Dermatologist
Harvard Medical School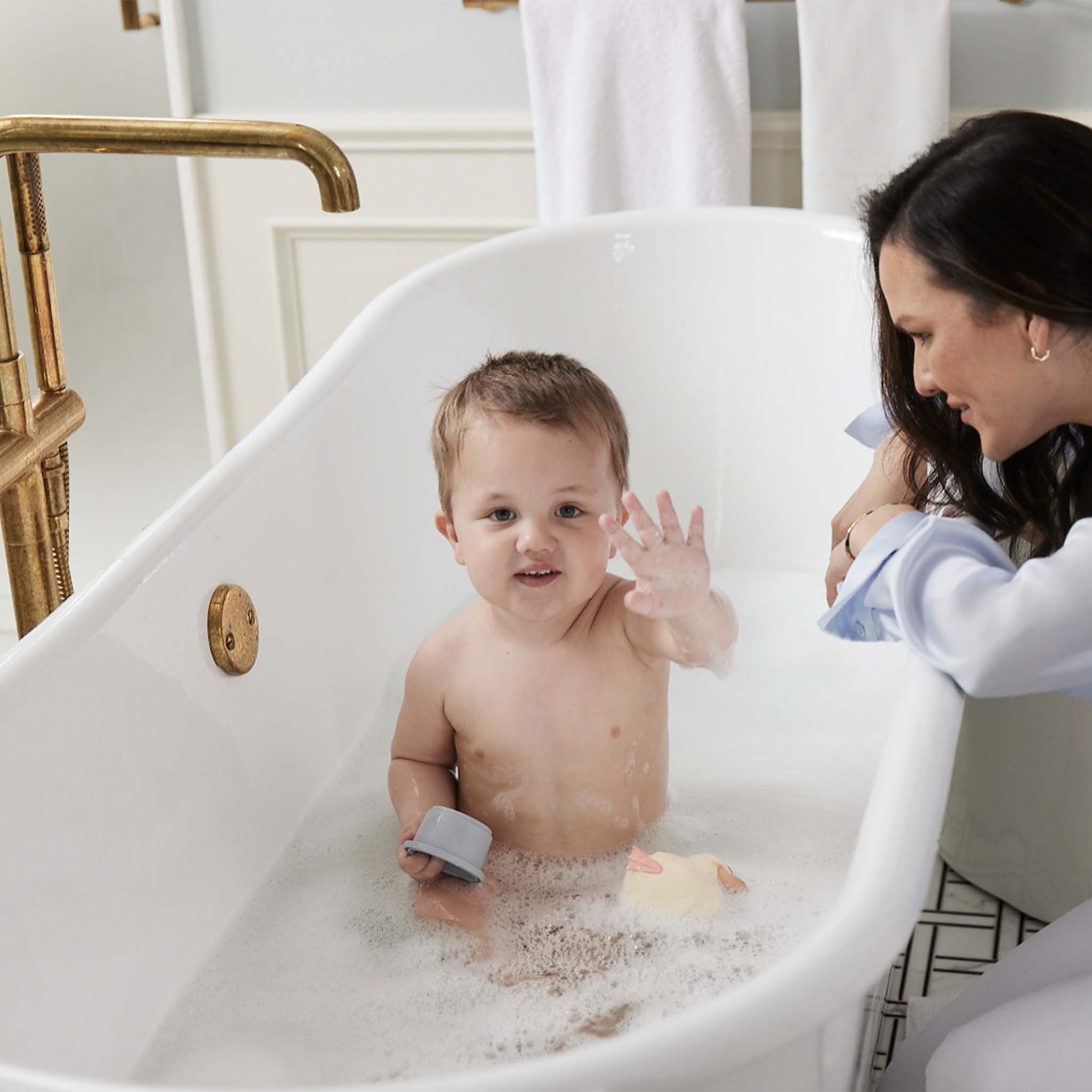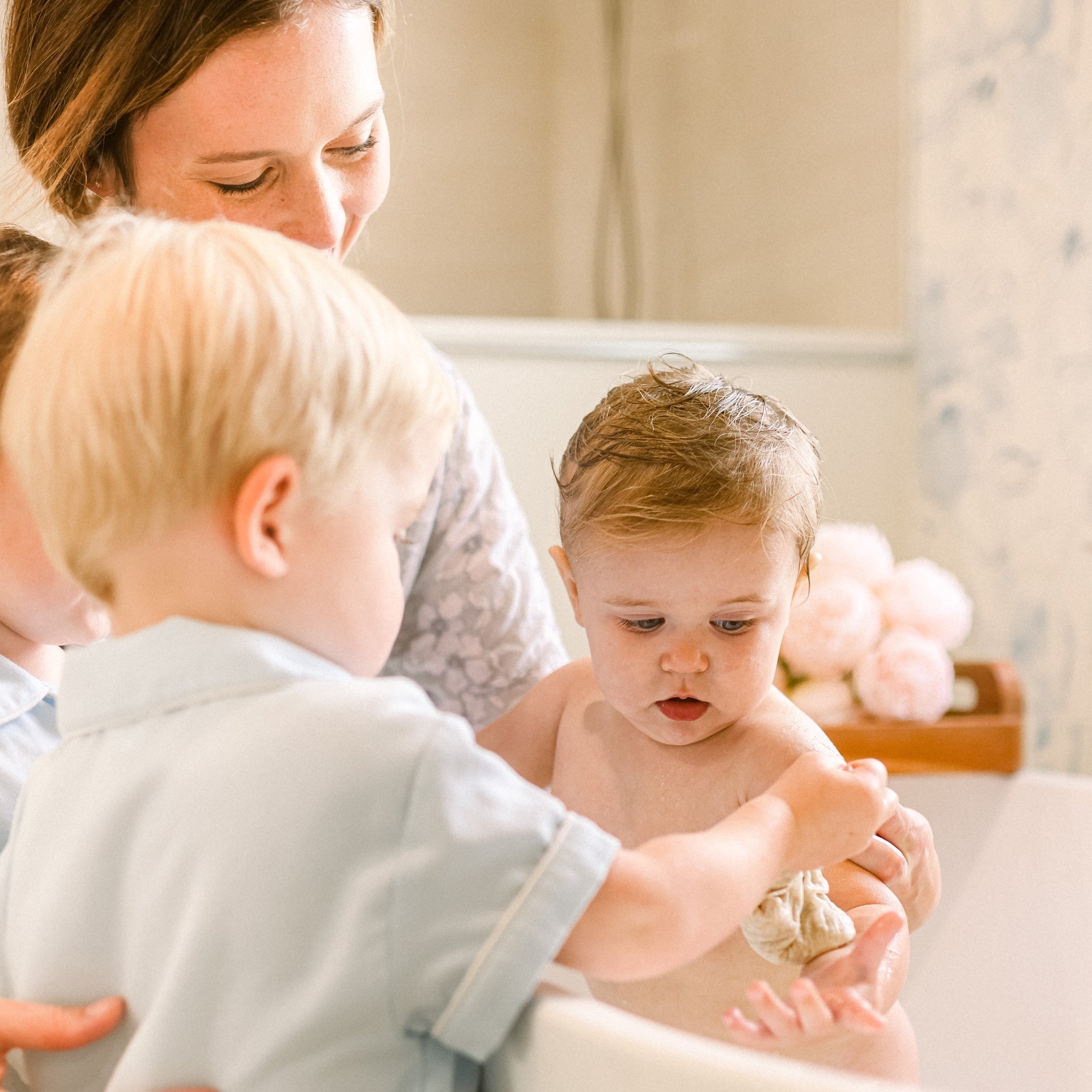 Soothing and Calming
EllaOla All-Natural Bath Soak provides a soothing and calming bath time experience for you and your baby.
Reviews
Quality starts at the source. We search the world for the best raw ingredients and are committed to quality, sustainability and transparency.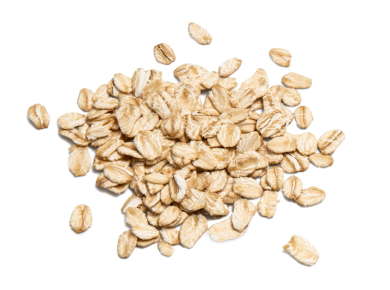 Organic Colloidal Oatmeal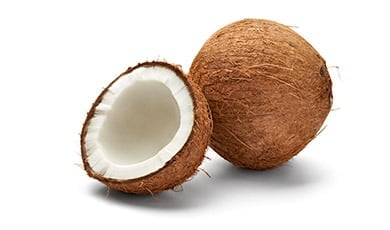 Organic Coconut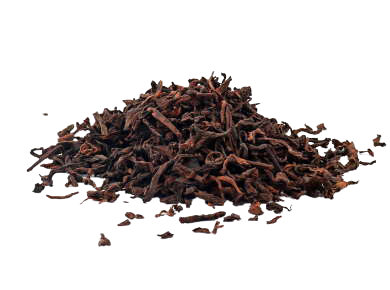 Organic Decaffeinated Black Tea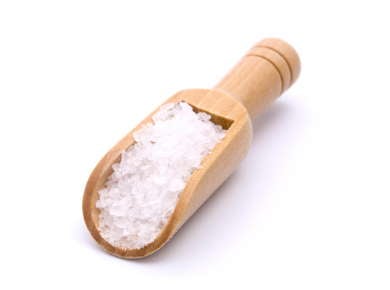 Dead Sea Salt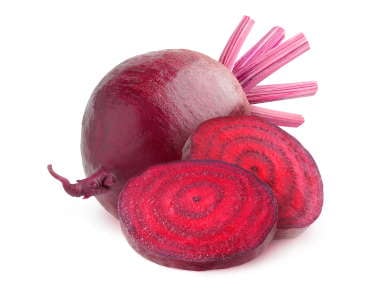 Prebiotic from Beets
Our No No List
We carefully consider the ingredients we leave out (over 2,500 potentially toxic ingredients), as well as those we select for our formulas.
NO parabens
NO phthalates
NO sulfates
NO oxybenzone
NO steroids
NO synthetic fragrances
NO PEGs
NO dyes
NO formaldehyde releasers
NO propylene glycol